"NEW" - THE GUARDIAN® "MONTANA EDITION" (Limited Edition 10 units)
€

380.00 Sold Out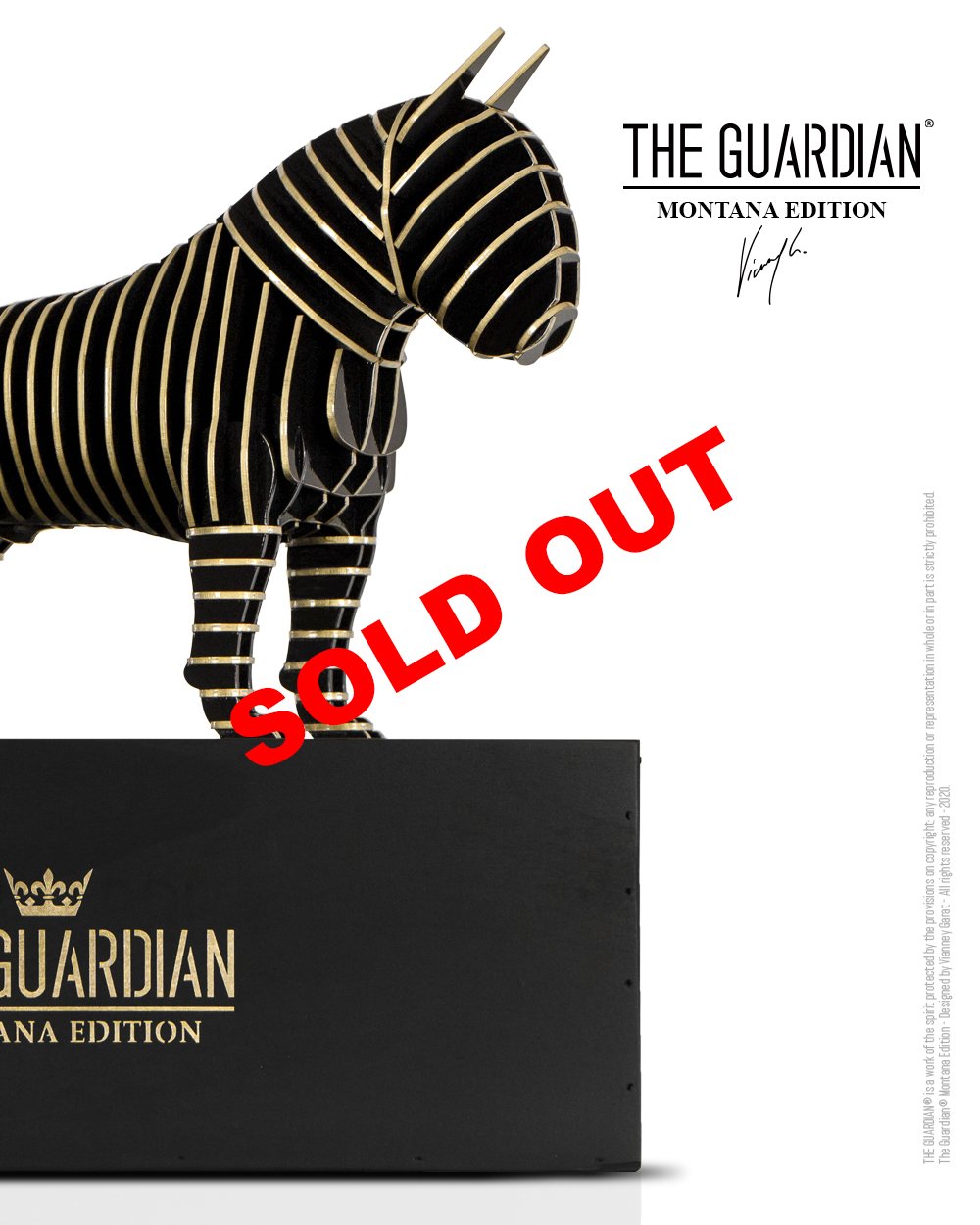 THE GUARDIAN® "MONTANA EDITION"
Sculpture Black and Gold.
Edition limitée : 10 exemplaires + 2 épreuves d'artiste.
Matière : Bois + Techniques Mixtes.
Couleur : Noir et Or / finition vernis brillant.
Poids sculpture : 0.840 Kg
Packaging : Coffret en bois Montana Edition
Numérotation : Signé et numéroté par l'Artiste/Designer Vianney Garat.
Délivré avec son certificat d'authenticité.
Dimensions : l 12,5 cm x L 41,5 cm x h 28,7 cm.
Fabriqué en France.
Livraison en France métropolitaine J+2 jours.
Livraison Europe J+3-5 jours.
livraison International J+2-5 Jours
Les délais de livraison sont donnés à titre indicatif et sans engagements, les retards ne pouvant en aucun cas motiver une demande d'annulation ou d'indemnités.
---------------------------------------------------------------------------------------------------
THE GUARDIAN® "MONTANA EDITION" (EN)
Black and Gold Sculpture.
Limited edition: 10 copies + 2 artist's proofs.
Material: Wood + Mixed Techniques
Color: Black and Gold / glossy varnish finish.
Sculpture weight: 0.840 Kg
Packaging: Montana Edition wooden box
Numbering: Signed and numbered by Artist / Designer Vianney Garat.
Issued with its certificate of authenticity
Dimensions: W 12.5cm x W 41.5cm x H 28.7cm.
Made in France.
Delivery in mainland France D + 2 days.
Delivery Europe D + 3-5 days.
International delivery D + 2-5 Days
Delivery times are indicative and without commitment, delays can in no case justify a request for cancellation or compensation.
Share